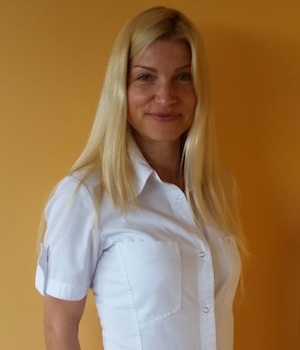 Head of the 6th department
Zaiga Kalnbērza-Ribule, 
phone
+37167766151
, please ask to be connected to extension 611.
Patient registration by phone (Mon-Fri, 09:00-16:00)
+37167147290
or e-mail:
santa.dardedze@nrc.lv
.
The department offers three rehabilitation programmes:
Rehabilitationfor oncology patients – intended for patients with oncological diseases who have developed functional disorders due to the underlying disease or as a result of treatment.
Rehabilitationafter spinal surgery – intended for patients who have undergone spinal surgery and have a persistent neurological deficit and/or pain syndrome.
Rehabilitation for chronic pain – rehabilitation for patients with chronic back or joint disease with chronic pain syndrome causing functional impairment; rehabilitation is aimed at avoiding or delaying the need for surgical treatment.
Rehabilitation is performed by a multi-professional team of rehabilitation specialists:
Physical and rehabilitation medicine doctor
Neurologist
Nurses
Nursing assistants
Physiotherapist
Occupational therapist
Psychologist
Art therapist
Social worker
Hydrotherapy specialist
Equine therapy specialist
Nordic walking instructor
Nutrition specialist
Gym instructor
Technical orthopaedist
We offer: Rehabilitation and prevention programmes with a 10% discount for rehabilitation services.