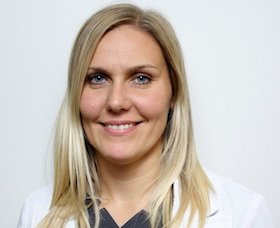 Head of the 2nd department 
Jūlija Čerešņeva
,
phone
+37167147295
.
Patient registration by phone (Mon-Fri, 09:00-16:00)
67147269
or e-mail:
iveta.rozenfelde@nrc.lv
.
The 2nd department combines several rehabilitation programmes for children and adults with musculoskeletal disorders and deformities. Such disorders most frequently occur as a result of:
multiple traumatic injuries;
limb amputations;
burns;
acquired and congenital orthopaedic diseases, including spinal deformities, scoliosis and other musculoskeletal disorders.
Rehabilitation is performed by a multi-professional team of rehabilitation specialists:
Physical and rehabilitation medicine doctor
Traumatology and orthopaedics specialist
Nurse, nursing assistant
Physiotherapist
Ergotherapist
Hydrotherapy specialist
Clinical psychologist
Equine therapy specialist
Technical orthopaedist